About us
Changemate Agency Germany
The subliminal feeling that there is something missing in the environment to take personal well-being to the next level is familiar to many.
The agency concept starts here: We place people with special profiles and backgrounds, tailored to the individual case, who make a longed-for experience possible and act as the missing piece of the puzzle in your life. We include a broad age range and cover both the private and professional environment.
As a placement agency, we explicitly distance ourselves from deception and manipulation in this context, which is why we discuss, advise and work out the individual project in each individual case.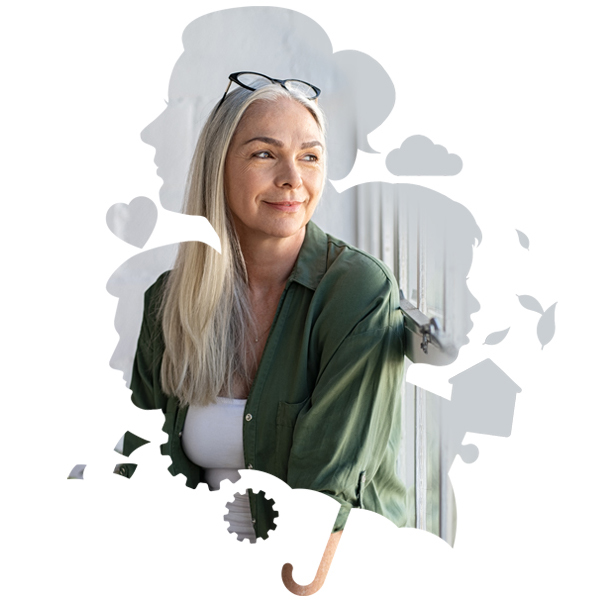 Cast
Placement agency for role players
(single or groups)
Professional & Private
Book personalities for private and professional needs
Areas
Various professional groups and people from real life
From real life
For the areas of family, friendship and work and society
Area 1
Family
The family – an uncompromising comfort zone.
That this does not always correspond to reality is normal. Human. However, if family problems or even deficits take the upper hand, this can become a serious burden. The parent who left the family early; the brother or sister you never had; the grandparents who live in another country or the grandchildren who never come to visit you… Our network is made up of actors, psychologists, real mothers, fathers, brothers, sisters – experienced people from real contexts who take on the situation and show what family can mean.
Area 2
Friendship
There are days and situations when the good friend you wish for is simply not within reach. However, an open ear, a refreshing walk or a convivial glass of wine enriches everyday life in any situation and is accessible to everyone through our agency.
In a wide age range we place people with interesting backgrounds and coordinated profiles to spend quality time together. This does not have to be one-time: Once on the same wave, such a person can become an integral part of your everyday life.
Area 3
Work and Society
Influenced by stereotypes and mass psychological mechanisms, our society functions in many areas according to certain schemes, the rupture of which can in some cases have a negative impact on the individual. A personal accompaniment or the appearance as a group at events or in public simply have a different effect and can make a decisive difference in certain contexts.
The aim of using certain roles is, for example, to strengthen emancipatory projects in patriarchal areas of society or male professional domains. We want to give people the opportunity to avoid such social deficits.
Make your life better
Changemate has your dream person! (m/f/d)
Family
Lending parents, lending children, lending grandma, lending grandpa, lending siblings for activities (e.g. cooking, playing, excursions).
Accompanying chosen family members to events, visits to offices, festive occasions, etc.
Ideal mother/ideal father who says what you have always wanted (e.g. apologies and asking for forgiveness)
Family help ("pearl") for errands, childcare, household chores
Dog rental against loneliness: a dog to cuddle, stroke, walk
Friendship - Ventures and Support (m/f/d)
Never alone again: Friend for activities, conversations, excursions, theatre, shopping, etc.
Style and appearance advice
Boyfriend/girlfriend ("ideal partner") for family visits, etc.
"You can do it!" – encouragers who support your plans and wishes: Accompaniment and positive reflection to help you grow and change!
Special offer for men: the praise shower (finally someone who tells you what you are doing well!)
Women's special: the Love Shower (You are beautiful, great and lovable just the way you are!)
Never celebrate alone again: friends for birthdays, anniversaries etc.
Serious, competent accompaniment on official visits
Partners for finding accommodation (especially for single parents)
Motivator for challenges
Male companions for women at appointments with banks, insurance companies, car repair shops, etc.
Seniors as wise conversation partners who put their own problems into perspective with their life stories.
Accompaniment to stressful meetings, e.g. funerals
Hand-holding at doctor's appointments, hospital stays and personally challenging situations
Sophisticated / entertaining / eccentric / intellectual party guest
Changemate will make challenging phone calls for you
Assistance in getting to know each other: we rent out dogs for walks
Business
Accompaniment to business receptions or company events
Business angel for start-up
Serious businessman (with experience as coach / GF) at your side at important meetings
Senior companion for business meetings incl. suitable car (Porsche, electric, classic car)
Your mentor as an encourager and sparring partner
Individual fan or fan group: we ask about your products, promote them, gossip at your events, suggest you as a candidate, conduct shout-outs on social media channels
Representative staff by the hour for your office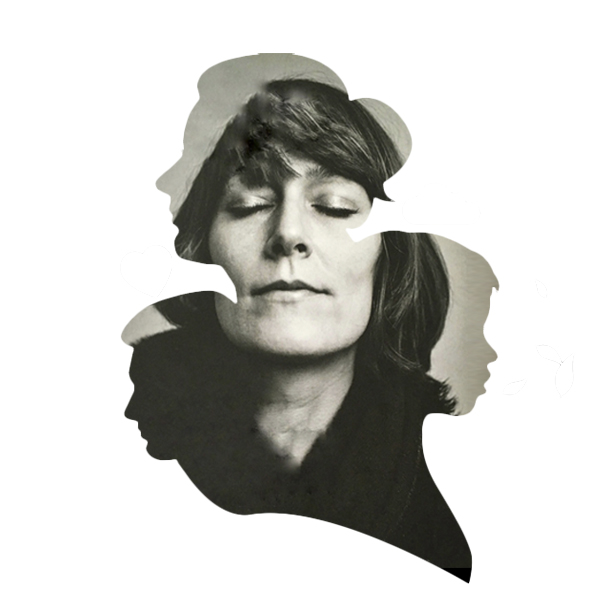 Let me introduce myself
Foundress Luise Loué
"We all need someone who believes in us" –
Luise Loué, agency founder
The gaze of the other, which can expand us. Growth is created by daring to do something new – in real life this is often a lengthy process that has to be practiced again and again. Why not manifest the life of your dreams, with self-chosen actors?
I have wished for support in some phases: the comfort of an ideal mother, e.g. And how would it have felt and what standing would I have had if I had had a (male) supporter cheering on my abilities at the beginning of my career?
For my part, I played various roles in companies ("Can you come into the office on that day to make a good impression on our client?") and I am very happy to take the position of the encouraging supporter and the warm mother.
The need is everywhere. With the Changemate Agency I make our human needs visible, establish them and also point out the shortcomings: Equal rights for young and old, white and black, women, men and divers? – Far from it. What would happen if everyone had the advocate, supporter, defender, encourager at their side that they needed? – Personal growth … and making injustices visible.
We provide actors and therapists who will take on the role of your ideal companion with compassion and warmth. Experience your desired life and let it become reality!
"For it is through men playing this role that the virtues, whose appearance they have for some time only artificially imitated, are in the end really awakened little by little, and become part of their attitude. (Kant)
Booking
Prices & Packages
– Prices per hour
– Hourly rates by arrangement
Contact us now!
What our customers say
Testimonials
I'm an only child. I sought the company of older children at an early age and even in adolescence I often longed for advice and guidance from young adults. Those who were one step ahead of me and yet more equal than parents could ever be. The older brother, whom I never had, but whom I wished for all my life, is now offered by the Changemate Agency whenever I feel the need. Thanks to fascinating personalities, I get exactly the degree of familiarity that conventional friendships sometimes lack and can experience what it feels like to have one of my most personal wishes fulfilled ...
I am now 72 years old and feel lonely now and then. I live alone and miss the life and energy in my apartment. My daughter and her family live further away, so unfortunately I rarely see her and my granddaughter. Someone who comes by, chats with me, sits on the terrace, nibbles cake and sips coffee and brings colour back to my home - that's what I wish for. The Changemate Agency is finally bringing a grandchild into my home more often.
Frequently asked questions
FAQ